Welcome to Murvi where quality and choice comes as standard
Every Murvi is special, built just for you by our dedicated and highly skilled workforce who share your lust for travel and who care passionately about quality.
One of the most appealing and unique features of all our models are the spacious interiors; from the compact, medium wheelbase Pimento to the long wheelbase Morocco XL, each model offers a stunning, luxurious and open plan lounge area.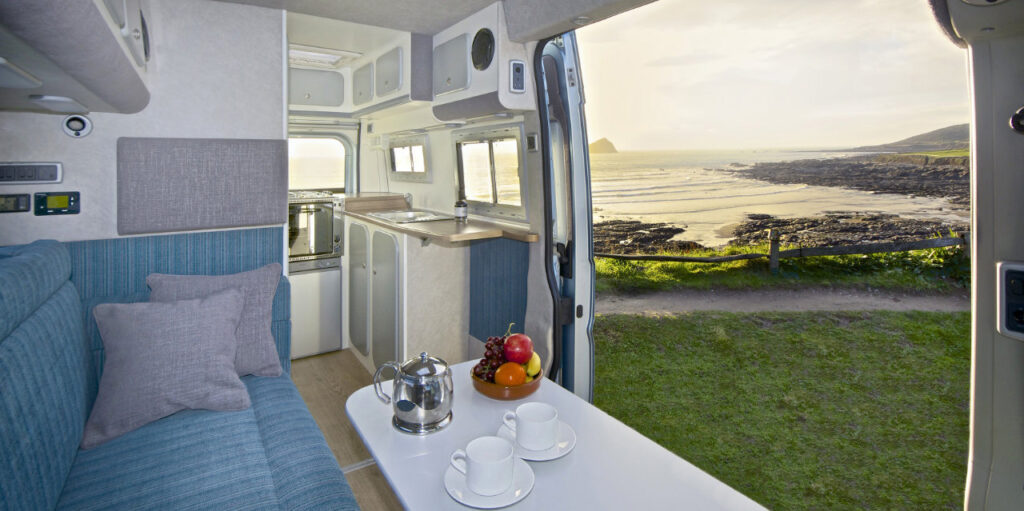 Ever since we designed the first Murvi we've been updating and improving the range in a careful, continuous process of evolution based on technical progress and the evaluation of customer needs
An award-winning company
We have won over 50 major awards since 1980, proving our reputation as one of the foremost independent British motorhome manufacturers.
Our attention to detail ensures every design is ergonomically and technically superb, visually outstanding and carefully tailored to suit each individual owner. With a large range of top quality fabrics, floor coverings, interior fittings and base vehicle options you will be spoilt for choice.
Free test drive
Before you purchase your Murvi we recommend that you visit our factory in Devon, near Plymouth. Here you'll be able to see all our models, check out the many different features you can include in your Murvi, then take a test drive to discover what makes Murvi so special.
Independent test reports
We regularly loan our vehicles to a number of motor caravanning magazines for comprehensive test reports. These tests are very detailed, exhaustive and totally unbiased. Let us know which model you are interested in and we will send you the relevant test reports.
Owners love their Murvi's. You can see from the testimonials below:
Testimonials
"Recently collected a van from Murvi boss Rex. It is clearly evident why Murvi has received so many awards…"

"Clever designs brilliantly executed"

Graham Starmer

"I am pleased to say, after a year …. the Murvi Pimento is everything.. that we ever wanted."

"Perfection"

Nick D'Agorne

"The Morello is our dream vehicle, and unlike most dreams this one continues to delight us daily"

Dream vehicle

Murvi owner

Brilliant company making fantastic van conversions… Can't recommend them more highly.